Orthotics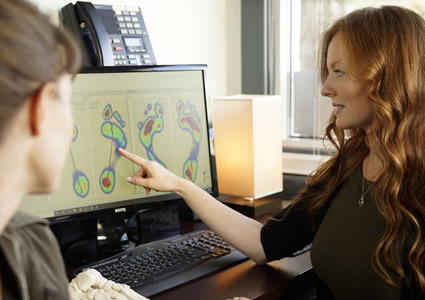 At Capital Family Chiropractic, we want to support your full-body health. From head to toe, you can get the care you need with us. That includes supporting your feet. Our custom-made orthotics from The Orthotic Group will give you the healthy, strong and stable foundation you need.
The Many Conditions That Benefit From Orthotics
Orthotics aren't only used to fix or address a particular condition. When you support the arches of your feet, you're helping your body's overall biomechanics. Think of how unnatural it is to walk on flat surfaces all day, wearing shoes that restrict your feet from moving as they should. In these situations, the bones in each foot can't be mobile as they used to be thousands of years ago. On flat surfaces, the forces from the ground go into your feet, which aren't meant to absorb them. That's when problems typically occur. Some of the most common foot-related issues include
Bunions
Collapsed arches
Hip issues
Knee issues
Neuroma
Patellofemoral pain syndrome
Pelvic issues
Plantar fasciitis
Shin splints
Our advanced technology includes a footpad scanner from The Orthotic Group. It gives a dynamic reading of the biomechanics of your feet. You'll stand on it, then walk and cross the pad to provide a visual readout of the forces placed upon your feet. You'll be able to see the results of your scan and have them explained to you in terms you can understand. No messy molds or impressions are necessary!
How do you know whether I need orthotics?
Dr. Bidgood
and
Dr. Milton
are both certified in providing orthotics. After our foot scanning and evaluation process, we can determine if you'll benefit from them.
Do I need to have a certain condition to get orthotics?
No. Nearly anyone can benefit from orthotics. Orthotics help the bones of your feet move like they should without placing undue stress on the muscles of your feet.
If I'm an athlete, should I get orthotics?
If you run or do anything else where your feet meet the ground, orthotics may be important to consider. Without the right support, the bones in your feet can degenerate and the muscles in your feet may be weakened.
Do extended health plans cover orthotics?
Some plans cover a partial amount or all of the orthotics. You'll be given a receipt and all paperwork you need to. Claim your reimbursement.
What is the process of getting orthotics?
When you arrive, our chiropractic assistant Marlee will greet you. You'll be brought back to a private room to discuss orthotics. We'll take your history, then do a biomechanical assessment and gait scan. You'll walk on the plate to give a detailed reading of the forces on your feet. We'll go over the findings and make our recommendations about orthotics to you. Once ordered, they'll be sent to our office in 2-4 weeks. We'll call you when your orthotics are in so you can come pick them up and start wearing them right away.
Are there different types of orthotics?
Yes! High heels, running shoes, ski boots – there is something for everyone when it comes to orthotics. There are even orthotics for children or people with diabetes that need a bit more padding. If you have a bunion, your orthotic will be specially made to accommodate that. We'll be sure to make any recommendations that will help you so your orthotics can be created perfectly for you.
One pair of orthotics costs $450. If you purchase two pairs, $675. Some plans cover a partial amount or all of the orthotics. You'll be given a receipt and all paperwork you need to claim your reimbursement.

Orthotics Fairfield, Victoria BC | (250) 588-1580