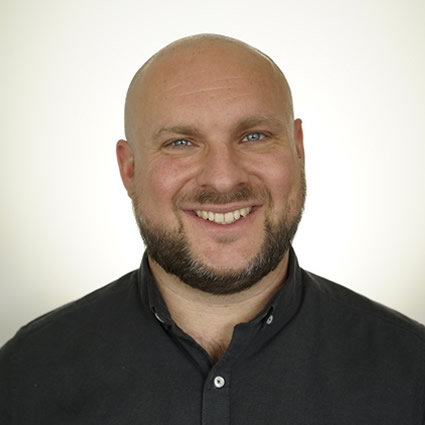 Meet Dr. Nick Milton
An Early Introduction to Health Care
Growing up, Dr. Milton saw his mom work in the health care field as an intensive care nurse. She took a massage course to help patients who were in a coma, and she would practice on Dr. Milton. He learned a few things along the way and found he enjoyed using his hands to help people.
At age 16, Dr. Milton's parents brought him to the chiropractor. Totally unfamiliar with the profession, Dr. Milton had no idea what to expect. The chiropractor was the British spokesperson for the profession at the time. Passionate about chiropractic, he took the time to explain what chiropractic was to Dr. Milton. At that point Dr. Milton knew he wanted to be a chiropractor, though his guidance counselors at school had no idea what chiropractic was!
Realizing the Dream and Making It Happen
Though set on being a chiropractor, Dr. Milton first took a gap year and traveled to Africa. Seeing people who didn't have much but were happy made a profound impact. Upon returning home, he realized it was time to get going and make his dreams happen.
Dr. Milton attended the Anglo-European College of Chiropractic in Bournemouth, England. During his final year, he participated in a program to work with a large, all-ages rugby squad. The tutor who came out to mentor the chiropractors was the team chiropractor for the Springboks, the South African rugby team. Dr. Milton was excited to learn from this chiropractor's wealth of experience and wide scope of practice.
As Dr. Milton entered practice, he learned about the importance of looking at the whole person during patient care.
I love working with my hands and being social. Chiropractic is a perfect mesh of my skills and interests.
He enjoys combining the chiropractic philosophy and evidence-based care.
OUR SERVICES »
Making the Most of Life
Dr. Milton has a true zest for life and wants his patients to get the most out of their lives, too. Disc golfing is a real passion for him, and he's even built his own course at his house. He is the captain of a darts league and loves getting to know people out at the pub during matches. Dr. Milton is married to Dr. Bidgood, and together they have a daughter, Ella and son, Alex. An Australian Shepard named Gypsy rounds out their family.
They also like to go camping, cultivate mushrooms and socialize with friends.
Call Capital Family Chiropractic
Are you ready to schedule an appointment? You can do so online or by contacting our friendly team today!

Dr. Nick Milton | (250) 588-1580